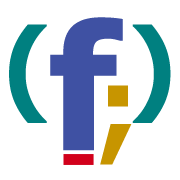 At Fortodo,
We help You live in the present, while we work towards (Y)Our future
This, for no ONE person, or creature in particular, but for EVERYONE in general


...
Our Mission
Is to do OUR part in making life on earth - FOR EVERYONE - enjoyable, pleasant, and memorable - in whatever way possible.

...
And at For; to (do), we look forward to the day when our planet inhabitants go beyond our moon and can call other planets home.
Our Family of companies, indeed, the the Birri Family

of companies goals are to help make this possible.

...
Fact - About Fortodo
Type

Private

Industry

Technology

Founding

Began in Stealth: 2015
For; to (do) Inc.: 2017;
Fortodo LLC : 2019

Founder

Astor Birri

Administration
- (Rotating)

Oct. 01, '19 - Sep. 30, '22
Palo Alto, CA, USA

Area served

Worldwide

Key people

Astor Birri (CEO)

Industries

Information | Internet
Software | R & D
Computer hardware
e-Commerce | Services

Products
- (List)
Initiative
Slogan
---